Pezal Diesel Generator HDE300RST3
Maximum power: 385 kVA / 308 kW
Nominal power: 350 kVA / 280 kW
Output voltage: 230V / 400V
Nominal current: 505 A
Hahn & Sohn Diesel Generator HDE350RST3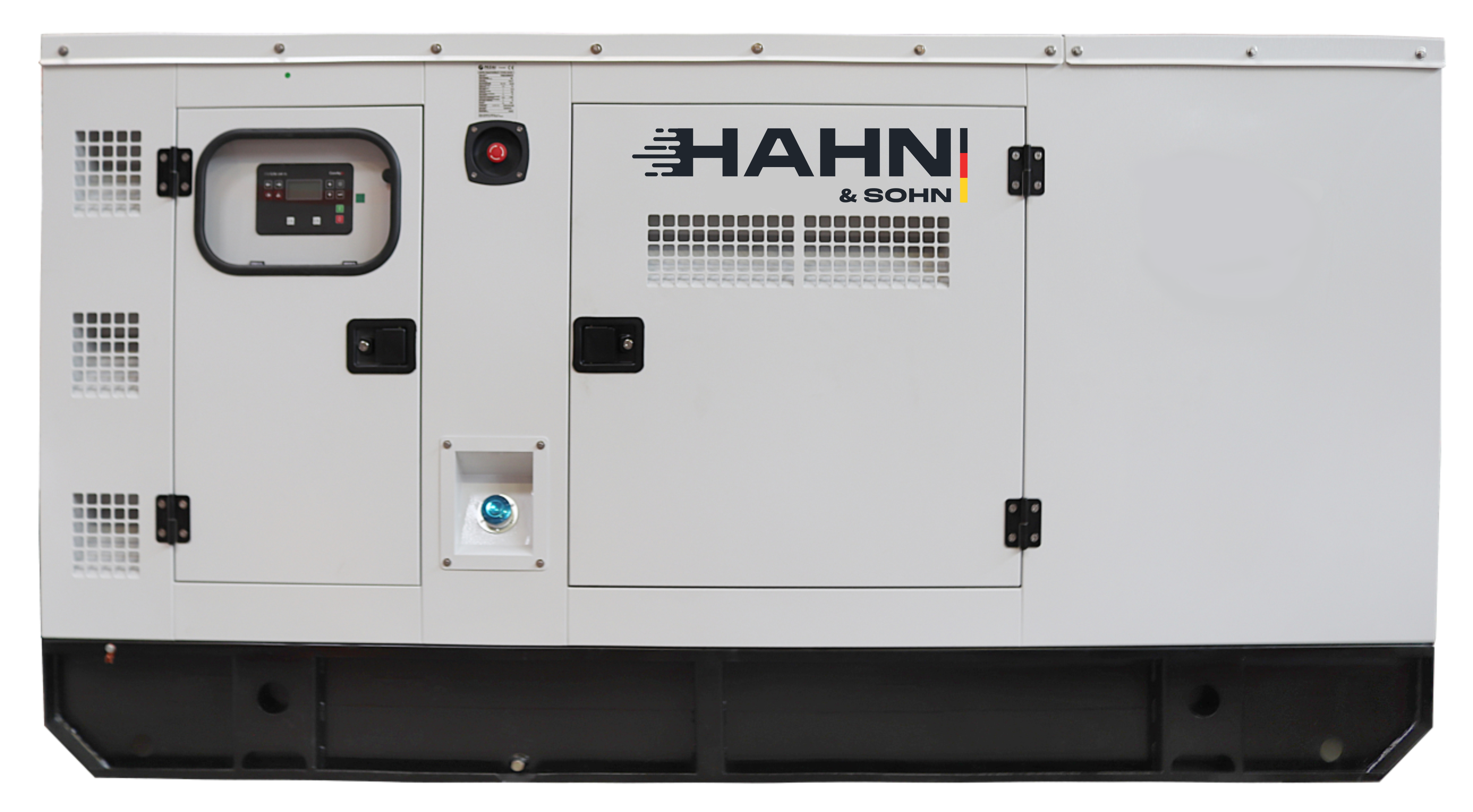 Pictures are for illustration only, these are different models. Basic version without drawers.
The Hahn & Sohn HDE350RST3 is a modern diesel generator that will impress you with its strong performance, reliability and trouble-free operation. The Hahn & Sohn HDE350RST3 is versatile for construction sites, events, agricultural or industrial applications. The generator is also suitable for emergency power supply.
Can be operated in either 230V or 400V mode

Electric starter

Reliable diesel engine that guarantees many years of trouble-free operation

Low vibration design

Noise absorbing housing

Oil sensor

Slow runner
High-performance motor
We have equipped the generator with the highest quality engine. The engine can deliver an impressive 307 kW. With such power, you can rely on the generator even in very demanding applications or as a powerful backup power source.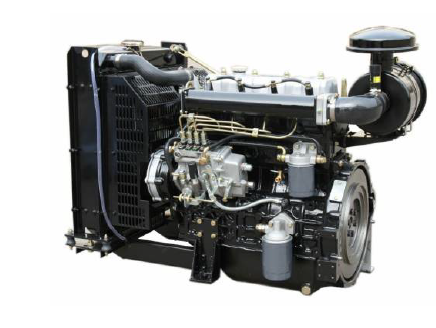 Reliable and long operation
If you're looking for a generator that guarantees a long and steady power supply, then the Hahn & Sohn HDE350RST3 is a great choice. Thanks to the large 490 litre diesel tank, the central unit can run for long hours without refuelling.
Noise and low-vibration cladding
For comfort and safety, we have equipped the generator with high-quality cladding. The metal casing makes it much quieter. The low noise level of the generator and the reduced vibrations will make its operation much more pleasant. In addition, the solid housing protects the machine from damage.
Electric starter
You only need one button to start the electric starter. The electric starter makes it easy to operate the machine.
Practical control panel
The power tool is equipped with an ergonomic control panel. It will inform you about the status of the power generator and allow you to operate it easily. It makes the operation of the machine very comfortable and easy from the very first connection.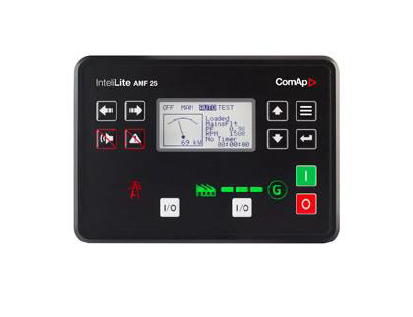 Single-phase and three-phase operation
The HDE250RST3 offers both single-phase and three-phase operation. The maximum output for 400V is 385 kVA / 308 kW, nominal output 350 kVA / 280 kW. The power plant is suitable for construction sites, industry or companies.
Automatic Voltage Regulator (AVR)
The Automatic Voltage Regulator (AVR) prevents voltage fluctuations. This prevents possible damage to the connected equipment. You can therefore safely connect even sensitive devices or appliances that are more difficult to start.
Sockets
The HDE350RST3 does not include sockets as standard, but is equipped with cables that can be plugged directly into the mains. If required, the control panel can be customised and selected sockets can be installed.
Oil sensor
The power unit has an oil sensor that will tell you in time that the oil is running low and needs to be topped up or changed. This will prevent possible engine damage.
Secure
The Hahn & Sohn HDE350RST3 power generator is a professional and reliable power generator that has passed all the necessary tests and certifications, including emission ones.
Additional parameters
Category

:

Industrial generators
Weight

:

3000 kg
Höchstleistung

:

330 kVA / 264 kW
Nennleistung

:

300 kVA / 240 kW
Nennstrom

:

433 A
Ausgangsspannung

:

230V/400V
Frequenz

:

50 Hz
Tankvolumen

:

560 l
Laufzeit bei 100% Belastung

:

9,2 h
Kraftstoffverbrauch bei 100 % Belastung

:

60,8 l/h
Kraftstoffverbrauch bei 75 % Belastung

:

49,4 l/h
Kraftstoffverbrauch bei 50 % Belastung

:

32,1 l/h
Maße

:

3900x1400x2070 mm
Motortyp

:

Diesel
Motorleistung

:

255 kW
Motordrehzahl

:

1500 /min
Die Anzahl und Zylinderanordnung

:

6 / in einer Reihe
Stromversorgungssystem des Motors

:

Direkteinspritzung
Abgasstrom

:

43,8m³ / min
Abgastemperatur

:

600 °C
Spannungsregler

:

elektronisch - AVR
Spannungsstabilität

:

± 1 %
Volumen des Öltanks

:

33-41 l
Be the first who will post an article to this item!
Be the first who will post an article to this item!
Related products